News Home Page
At long last the Dodge Ambulance is out of the workshop and the restoration is complete. This has been a major overhaul and has taken nearly 3 years of daily slog! You must agree, it was worth it.

On July 4, 2016, on the Battleship Texas in La Porte Texas, the French Consul General Sujiro Seam presented World War II veterans Jack Rude and Jack Dodson with the French Legion of Honor for their service during World War II. Jack Rude was a tail gunner on B17 Flying Fortress bombers of the US Army Air Force's 8th Air Force.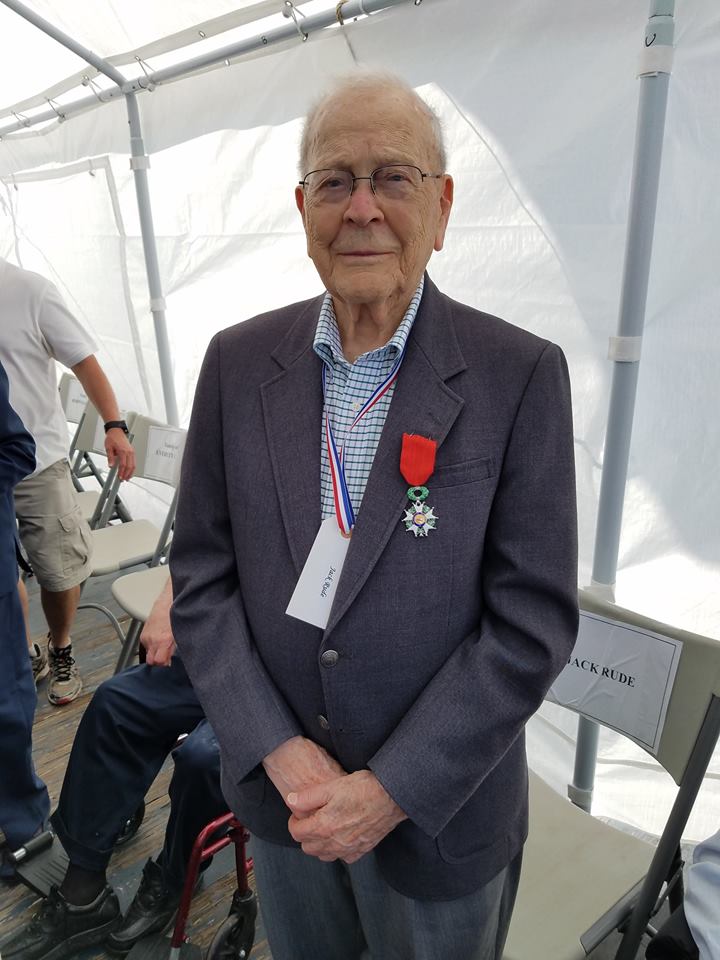 Veteran Jack Rude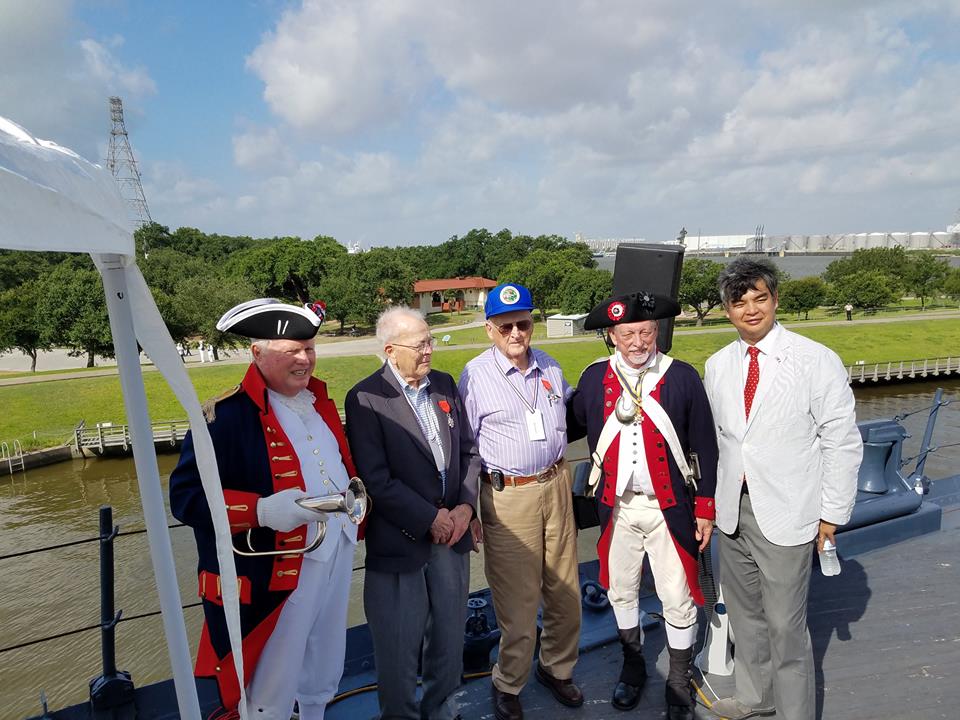 Group photo after the presentation
A GOOD WEEKEND FOR ALL
The weekend of 27th May, through 28th May and 29th May.
Everyone thoroughly enjoyed this event. We were blessed with excellent weather on all three days.
The Play was extremely well presented and Eastern Angles had a full house for all four performances.
The Museum was bursting with visitors all weekend and a coach full of visitors came to us from the 490th and emailed a very flattering 'Thank You' to all concerned. See email on testimonial page.
Some snaps below:-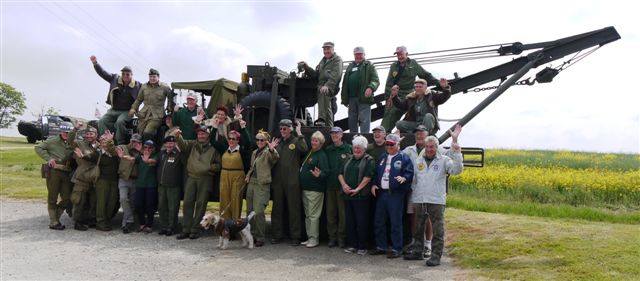 the crew, the convoy and the re-enactors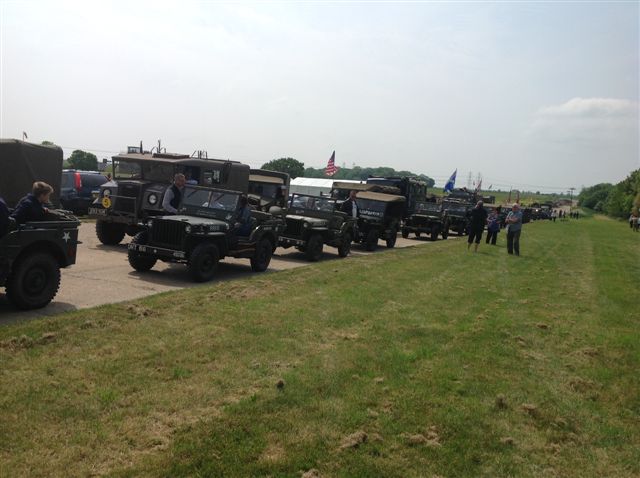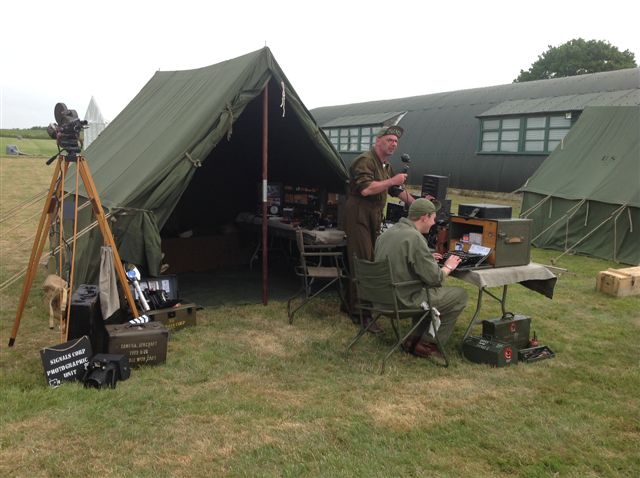 Another year has passed and another remembrance service has taken place.
Again this year, 2016, the service was very well attended (over 50 people) and was followed by refreshments at the museum's Visitors Centre.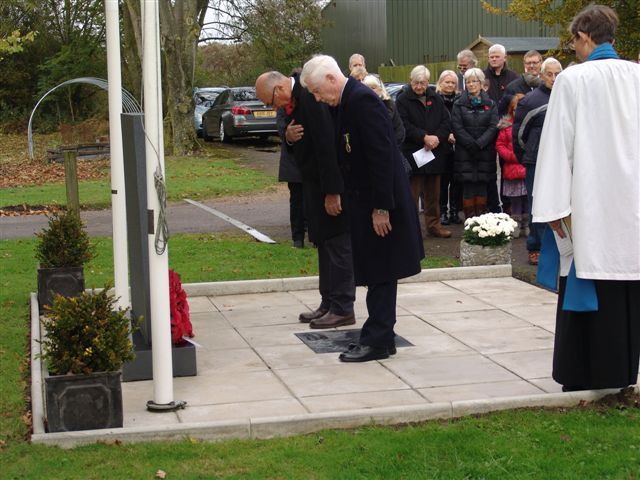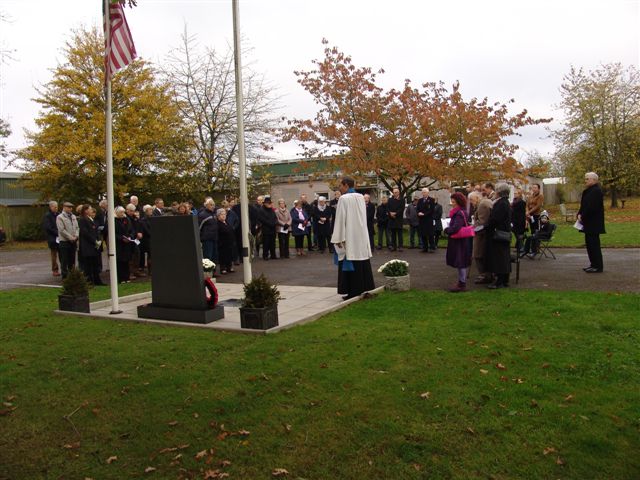 Our thanks to all who took part and all who helped to put this event together.
**********
OPENING TIMES
The museum is open on the last Sunday of the months April thru' September - 11.00 till 4.00.
In addition to this, during the 'Open Season', we will be open on most Wednesdays from 11am till 3.00pm. Wednesday is a working day for the Volunteers at the museum but they will be pleased to take you round. Please ring or email before you set out to ensure you don't have a wasted journey. Entrance gate for Wednesdays will be off Drabbs Lane, Clopton at the Technical Site entrance only.