News Home Page
On July 4, 2016, on the Battleship Texas in La Porte Texas, the French Consul General Sujiro Seam presented World War II veterans Jack Rude and Jack Dodson with the French Legion of Honor for their service during World War II. Jack Rude was a tail gunner on B17 Flying Fortress bombers of the US Army Air Force's 8th Air Force.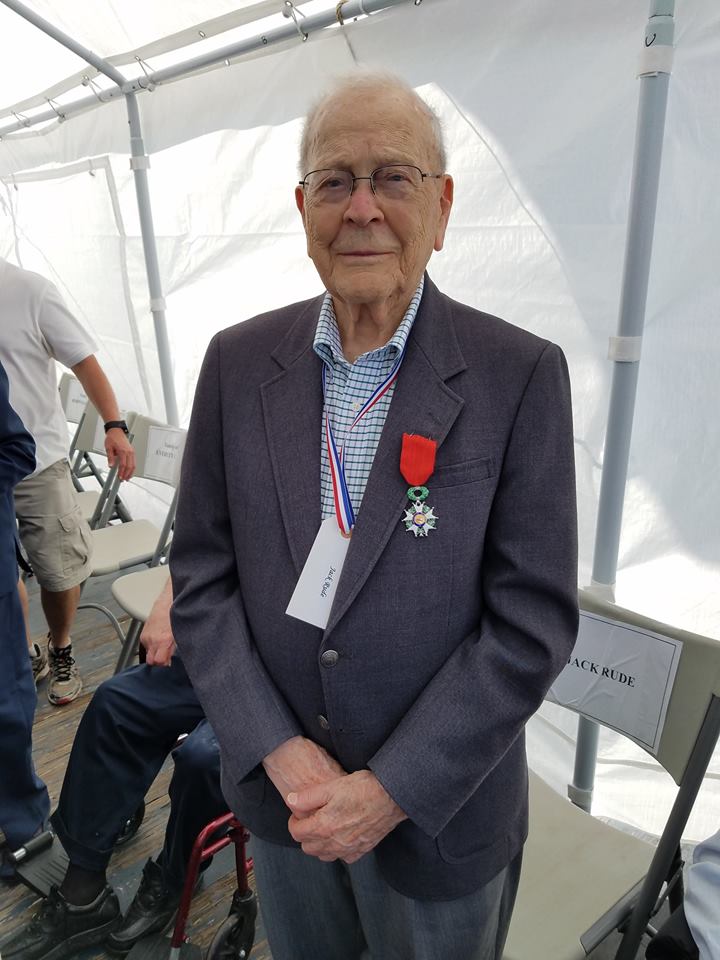 Veteran Jack Rude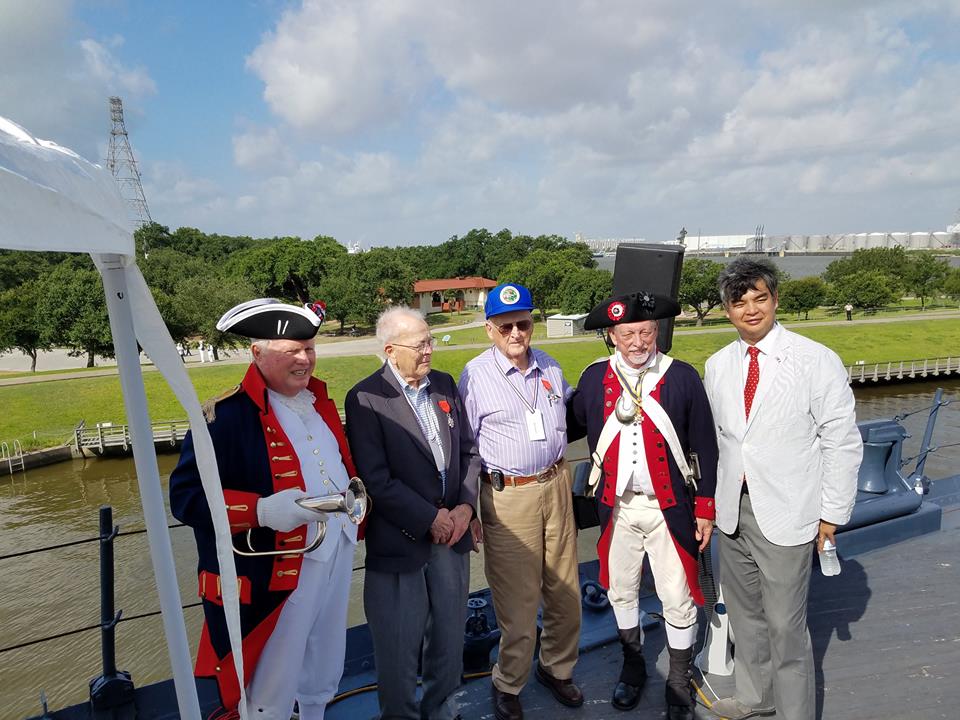 Group photo after the presentation
A GOOD WEEKEND FOR ALL
The weekend of 27th May, through 28th May and 29th May.
Everyone thoroughly enjoyed this event. We were blessed with excellent weather on all three days.
The Play was extremely well presented and Eastern Angles had a full house for all four performances.
The Museum was bursting with visitors all weekend and a coach full of visitors came to us from the 490th and emailed a very flattering 'Thank You' to all concerned. See email on testimonial page.
Some snaps below:-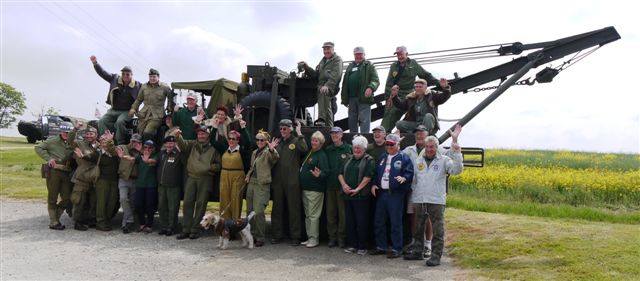 the crew, the convoy and the re-enactors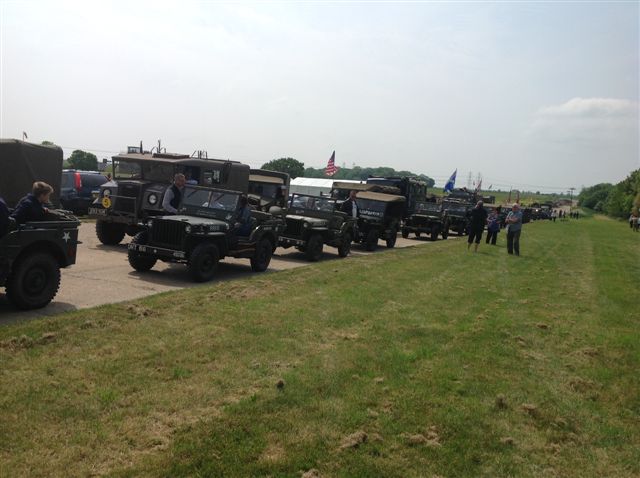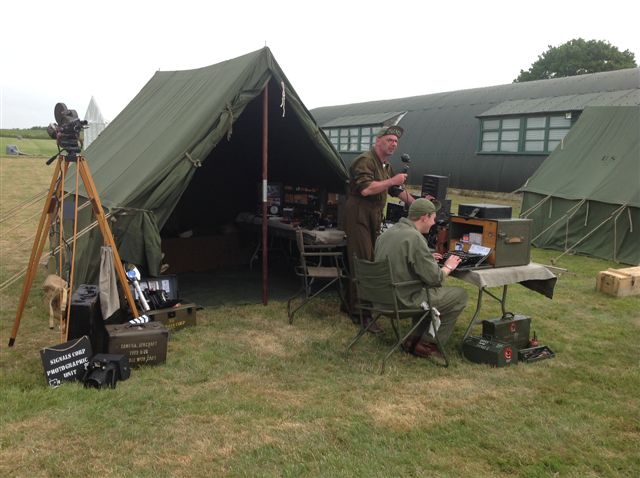 Another year has passed and another remembrance service has taken place.
Again this year, 2015, the service was very well attended and was followed by refreshments at the museum's Visitors Centre.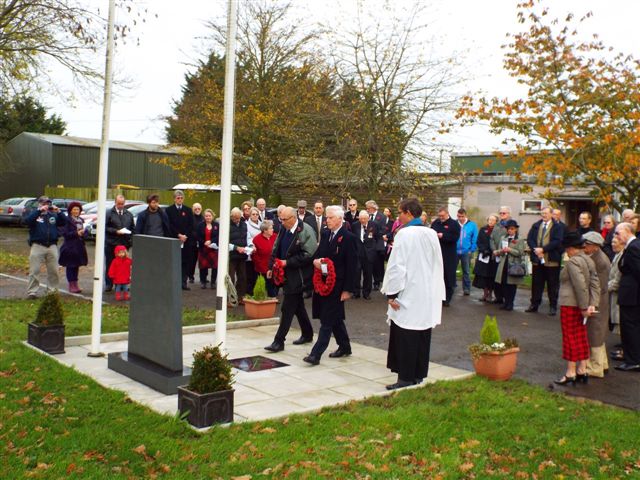 Our thanks to all who took part and all who helped to put this event together.
There are several 'New Kids on the Block'!!
The Dodge Command Car arrived in March, 2015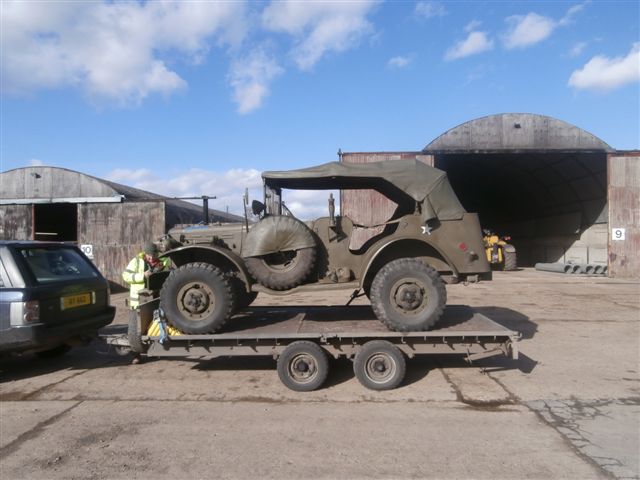 Ward La France Wrecker arrived in October, 2014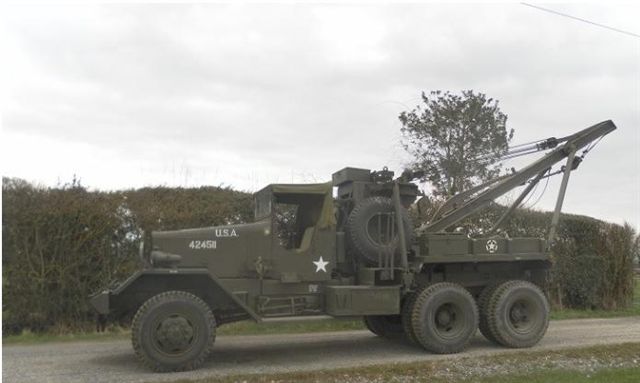 .
K2 Ambulance - arrived in July 2015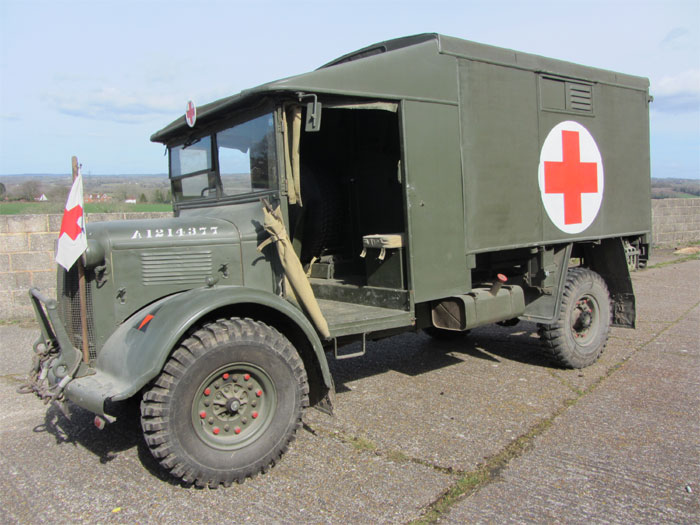 GMC Blood Wagon - arrived August 2015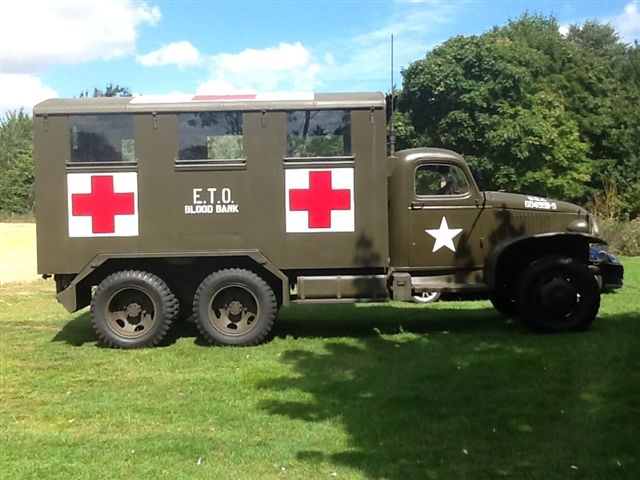 Details are on the Vehicles page.
More news on these vehicles once they have settled in.
Donation from America
Following a recent holiday in Savannah, USA by Prilly and Richard, the museum received an extremely generous and rare donation. In fact, two donations. The first a Rare Hebard Aircraft Tug - further details can be found on our Vehicles page. The second is a Wright Cyclone B-17 engine. Both being donated by Mr Don Brooks of "Liberty Belle" fame. The engine was recovered from the bottom of a lake in Labrador by Don and his team, but could not be restored. It now takes pride of place in our "Fire Station" at the museum, and it is our intention to stand it upright so its full scale can be seen.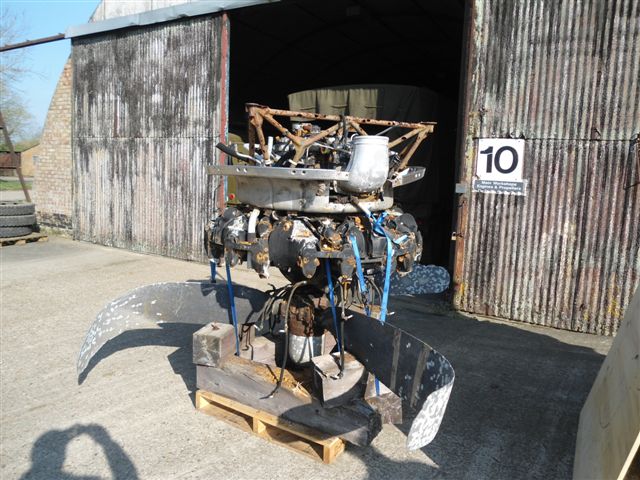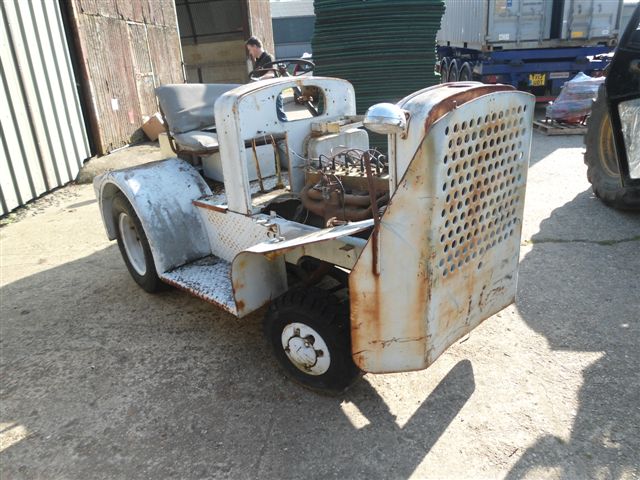 1947 Wright Cyclone Engine

Hebard Shop Mule
Our thanks go to everyone concerned in the donation, loading and shipping of these items .
***********
2 Additional Attractions for Military Vehicle Owners - details here
OPENING TIMES
The museum is open on the last Sunday of the months April thru' September - 11.00 till 4.00.
In addition to this, we will be open on most Wednesdays from 11am till 3.00pm. Wednesday is a working day for the Volunteers at the museum but they will be pleased to take you round. Please ring or email before you set out to ensure you don't have a wasted journey. Entrance gate for Wednesdays will be off Drabbs Lane, Clopton at the Technical Site entrance only.