Dodge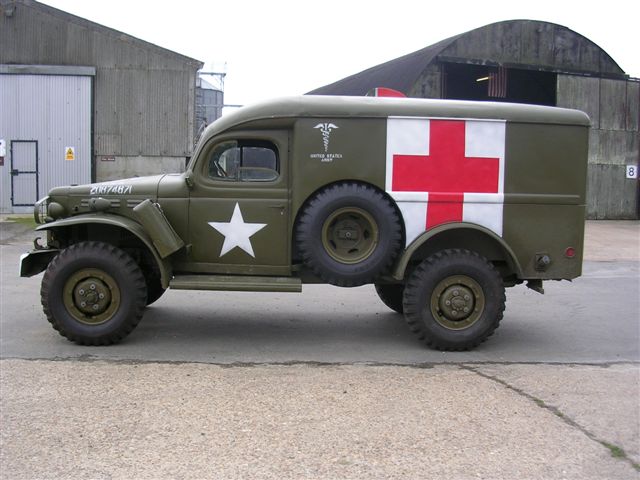 WC 54 Dodge ambulance 1943
This Ambulance came to Debach in 2007 from Yorkshire, since then it has had the wheels sand blasted and painted and 5 new tyres and tubes fitted. Also fitted a new manifold and some work has been done to the folding rear step. Update 2014 - now under going a full restoration. The engine has been stripped and rebuilt and the bodywork is being attended to.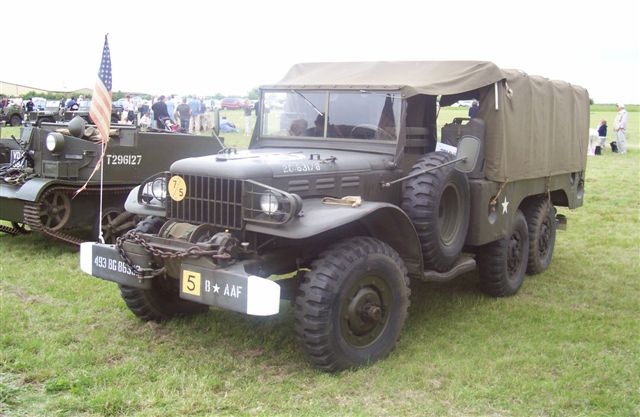 WC 63 Dodge Weapons Carrier 1943
The weapons carrier came to Debach in 1997 from Bromesgrove near Birmingham. The engine had frost cracks in the block and the brakes did not work. When the weapons carrier came home on the back of a lorry, it looked in a very poor state. The rear canvas was rotten and hung in shreds from the frame. A brand new cylinder block was purchased and the engine was rebuilt with mostly new parts. New canvas and seat covers were fitted and the brakes were over hauled.
In 2001 this vehicle was taken to the Netherlands on a trip to tour the battle sites and war memorials in the Arnhem area.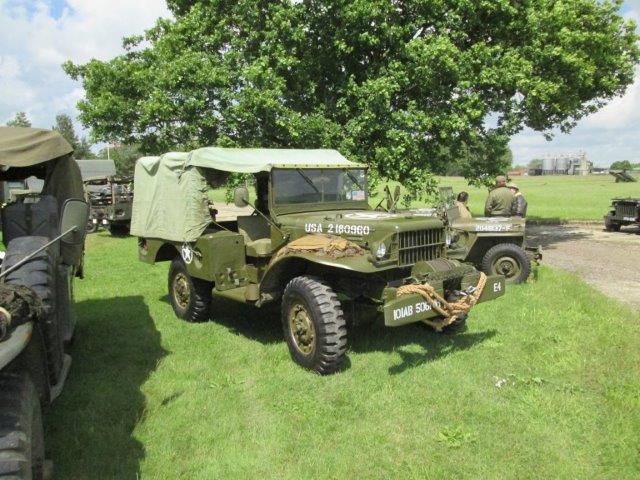 WC 52 Dodge Weapons Carrier
This weapons carrier arrived early 2014. Although purchased complete, it was decided that the engine could do with a re-build so was not placed on public duties until May 2014 when she made her debut at our Open Day. We have spent the last few months tinkering and tuning and she is now ready to go!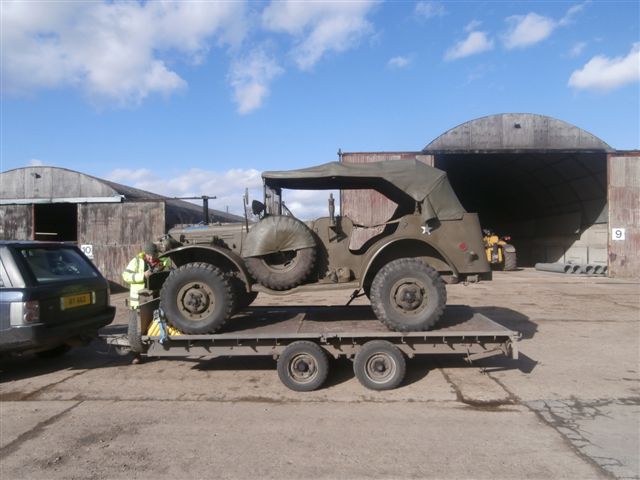 WC 56 Command Car
Arriving in March 2015 the Command Car was brought up from Tavistock in Devon.This one is ready to roll! With initial road tests showing no immediate problems.
On-going restoration projects
Once again the "pension fund" has been raided and Richard again has the restoration bug!! Two vehicles arrived on site. A WC 12 pickup and a WC 53 Carryall